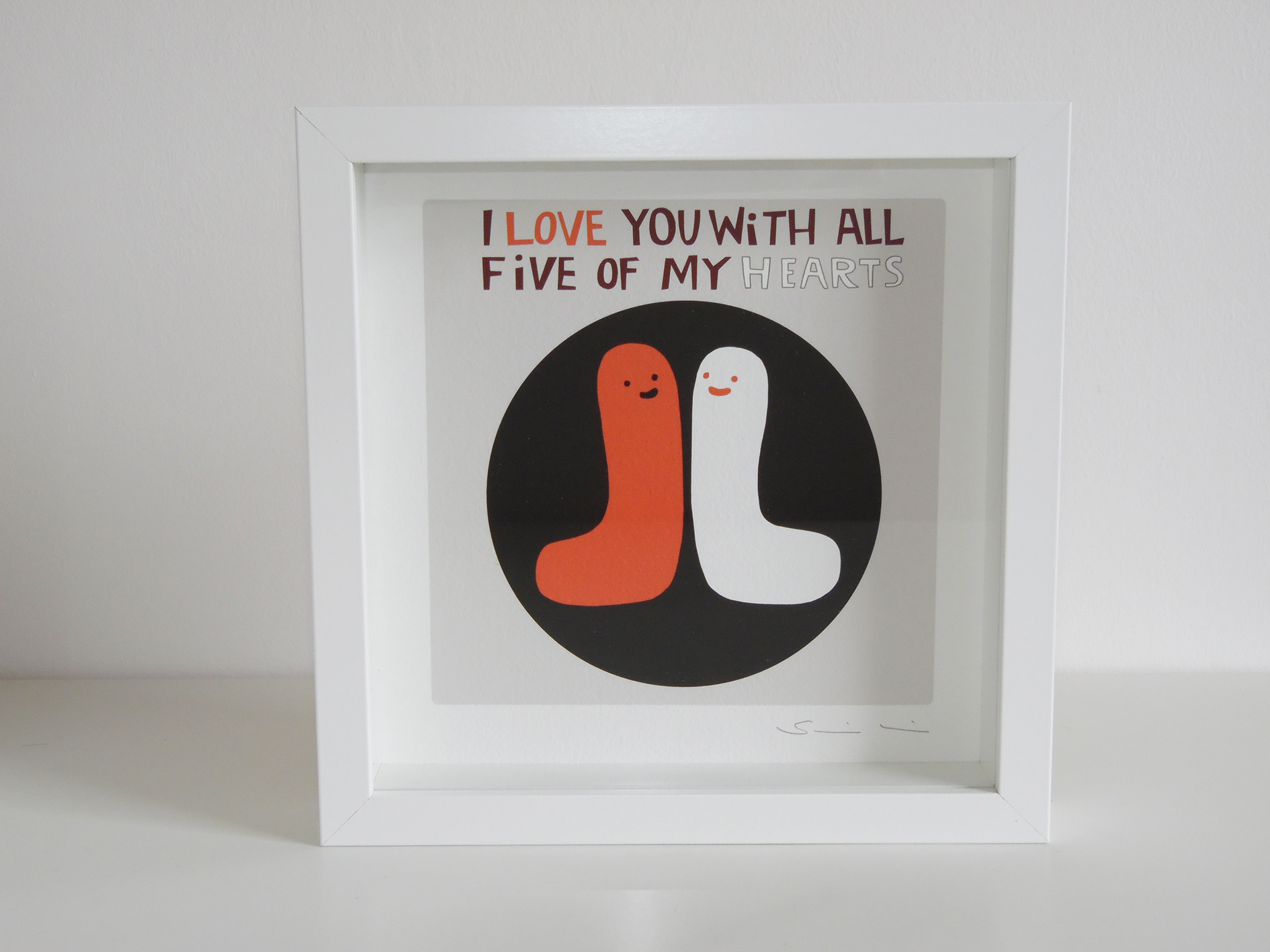 'I Love You With All Of My Five Hearts'
Did you know that worms have five hearts? With that many hearts, worms are possibly the most romantic creatures on the planet! You can buy your own romantic giclee print that is signed by the artist and printed on to high quality Canson Aquarelle paper 300gsm. The framed print comes as seen in this sturdy box frame.  

Unframed print size is 230mm x 230mm   £35
Framed size is 251mm x 251mm x 44mm   £50

Price inclusive of packaging and signed for delivery by Royal Mail in the UK.
If you live outside the UK please contact me for more information on pricing.
To order please email quoting the print title and specify framed/unframed.
You will be sent a PayPal invoice as confirmation of your order, with your order being dispatched upon payment received via PayPal.